Today's CPE Sale :

20% off

All Business & Mgmt Courses.

No promo code needed. Discount taken at checkout.
Promo code excludes subscriptions.
Check out our CPE Value Packages–
This is a selection of  CPE courses that have been bundled together and are offered at a great  price.  Value Packs are very cost effective as prices of CPE courses go down as the hours go up.  We have also started offering a subscription membership for people looking for a lot of CPE. This is unlimited CPE.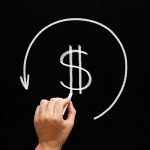 Our CPE sales and promotions change frequently so make sure to check this page often. We also tweet our sales information on Twitter. 
Sign up for our newsletter so that you hear about all our customer sales.
Our newsletters generally contain sales information, Excel tips and other topics of interest to CPAs.